部分會員名單(35位)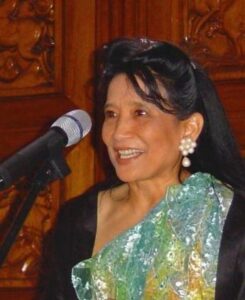 Jung Chang
Jung Chang(張戎)is the author of the best-selling books Wild Swans: Three Daughters of China (1991), which the Asian Wall Street Journal called the most read book about China; Mao: The Unknown Story (2005, with Jon Halliday), which was described by Time magazine as "an atom bomb of a book"; and Empress Dowager Cixi: The Concubine Who Launched Modern China (2013), a New York Times "notable book". Her latest book, Big Sister, Little Sister, Red Sister: Three Women at the Heart of Twentieth-Century China (2019), is regarded as "another triumph" (Evening Standard London).Her books have been translated into more than 40 languages and sold more than 15 million copies worldwide. 
Jung Chang was born in Sichuan Province, China, in 1952. She left China for Britain in 1978 and obtained a PhD in Linguistics in 1982 at the University of York – the first person from Communist China to receive a doctorate from a British university.
Jessica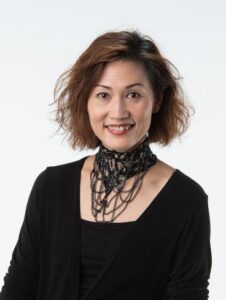 Jessica Yeung (杨慧仪) is a Hong Kong writer and translator. Her works include the monographs The Third Way for Hong Kong: the Anarchist People's Theatre of Augustine Chiu-yu Mok and Ink Dances in Limbo: Gao Xingjian's Writings as Cultural Translation, short stories "Vertigo", "Reborn", "Ten Laments", etc. Her translated works include Tharlo: Short Story and Film Script by Pema Tseden with an extended introduction. She is currently teaching in Hong Kong Baptist University.
Xi Nan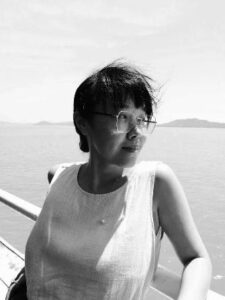 Xi Nan (西楠), born in China, writer, translator, indie publisher, author of different genres. Some works of hers are published in English. "My Sin: Xi Nan's Selected Poems, 2005-2018" (China /Chinese) and "With Light and Dust" (co-authored with Fish Lu, America /English) are two important works of hers to date. Her translation work of ten poems (originally authored by Fish Lu in Chinese) was nominated for the 2020 American Pushcart literary prize.
QU Leilei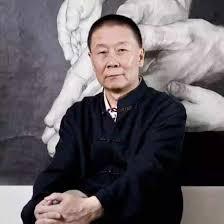 Qu LeiLei (曲磊磊)was  a founding member of the 'Stars' group,the first ever contemporary art movement to appear in China and challenge its as then unwestern establishment.
   Now one of Chinas  leading  contemporary artists, in recent years,he has continuously created numerous major projects in form of a combination of paintings and instalations these include: 'The 'Sun in my Dream, '  To Face a New Century', 'Everyone's Life is An  Epic'  'Brush, Ink, Light, Shadow'. ' Empire' the installation 'Silence and Screaming' and finally The forest of missinformation which he showed in Milans Royal palace museum.These projects collectively have in turn been exhibited both nationally and internationally at venues including for instance the British Museum, Venice Biennale,the Beijing Biennale Chinas National Gallery and a One-man show in the Ashmolean Museum.
   His works comprise a blend of  classical Chinese and Western art techniques combined with modern concept. In unison these pieces reflect the artist's deep concern about humanity in particular today's peoples and the conditions in which we all live. Also more recently he has been exploring the idea of deprivation of identity and individualaity.
   His work has been collected by the British museum, the V&A museum,
 the Ashmolean museum and China's National Gallery
  Since childhood he has always been a practitioner of Chinese calligraphy. He has published seven books three of which are concerned with Chinese Caligraphy
  He lectures in classic and modern Chinese Art, at the British Museum,  the V&A, the Royal Academy, London University, Sotheby's and Christie's Institutes.
  He has published 7 books so far about contemporary and traditional art. These include A Visual Diary and The Complete Guide to Chinese Calligraphy.
Du Bin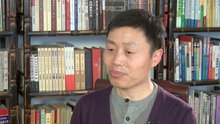 Du Bin(杜斌)is a Chinese journalist, photographer, poet and documentary film-maker. Self-taught in photography, Du has worked as a contract photographer for The New York Times since 2011, and has also been published in the International Herald Tribune, Time, and the Guardian.He is originally from Tancheng, Shandong, China, and is based in Beijing.Du was detained by Beijing authorities in June 2013 after releasing a feature-length documentary about the Masanjia Labor Camp. 
Works:
Petitioners: Living Fossils Who Survived China's Rule of Law 
Shanghai Calvary 
Beijing's Ghosts 
Toothbrush 
Chairman Mao's Purgatory 
God Ai 
Mao Zedong's Regime of Human Flesh 
Tiananmen Square Massacre 
Vaginal Coma 
Roar of Masanjia 
Changchun Hunger Siege 
Fiona Sze-Lorrain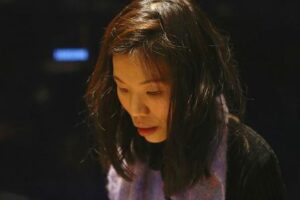 Fiona Sze-Lorrain)(湘芸)is a poet, translator, editor, and zheng harpist. She publishes in English, French, and Chinese. She is the author of four poetry collections, most recently Rain in Plural (2020) and The Ruined Elegance (2016), both published by Princeton. She has also translated more than a dozen books of contemporary Chinese, French, and American poetry. She lives in Paris.
Yang Lian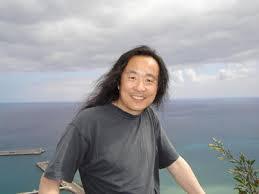 Yang Lian Lian(杨炼)has published fourteen collections of poems, two collections of prose and one selection of essays in Chinese. His work has also been translated into more than twenty languages, including English, German, French, Italian, Spanish, Japanese and many Eastern European languages. Among 14 books of poems in English translation, his most representative works including the sequences and long poems such as Yi, Where the Sea Stands Still, Concentric Circles, Narrative Poem and Anniversary Snow, they display a profound understanding of, and creative links with, Classical Chinese poetry. His work has been reviewed as "like MacDiarmid meets Rilke with Samurai sword drawn!", "one of the most representative voices of Chinese literature" and "one of the great world poets of our era". He lives in London and Berlin.
Publications
Xiao Yao Ru Niao (The anthology of Research Essays on Gao Xingjian — 2012, Taipei, Taiwan: "Lian-Jing" Publisher Company. Selection of Essays. (Edited and prefaced by Yang Lian).
Xu Shi Shi (The Narrative Poems), 2013, Taipei, Taiwan: "Lian-Jing" Publisher Company. A book-length Poem.
Tiao Wang Zi Ji Chu Hai (Watching ourselves Set Sail), 2013, Taiwan: Showwe Company.
The Third Shore (Da Hai De Di San An), 2013, China, The East China Formal University Press: Anthology of Chinese & English Poets in Mutual Translation (edited by Yang Lian & W N Herbert). 
Questions about the Demon Taotie (Tao Tie Zhi Wen), 2014, Jiangsu, China: Jiangsu Wenyi Press: A collection of New Poems together with Yang Lian's translation of International poets' works. 
The Snow of Anniversary (Zhou Nian Zhi Xue), 2015, Beijing, China: Zuojia Publishing House: An Selection of Poetry, Prose and Essyas 1982 – 2014).
Yang Lian Chunag Zuo Zong Ji 1978 – 2015 (Yang Lian's completed works 1978 – 2015), Ten volumes in total including Shanghai, China: The Press of Eastern Chinese Normal University (9 Volumes of collections of Poems, Prose and Essays) and Taipei, Taiwan: Showwe Company (1 volume of Poetry and Essays).**
1, Hai Bian De Hai Zi — Zao Qi Shi (Child by the Ocean — Earlier Poem)
2, Li Hun Ji Qi Ta (Ritualization of the Soul and other poems)
3, Da Hai Ting Zhi Zhi Chu (Where the Sea Stands Still) 
4, Tong Xin Yuan (Concentric Circles)
5, Xu Shi Shi – Kong Jian Qi Shang (Narrative Poem – Seven Elegies of Space)
Until Feb 2016, the first five volumes of the nine volumes have been published by The Press of Eastern Chinese Normal University in China, and one volume has been published by Showwe Company in Taiwan.
Fa Chu Zi Ji De Tian Wen (Give Off One's Own questions To The Heaven), 2016, Taipei, Taiwan: Showwe Company in Taiwan. A selection of poems and essays that been banned or problematic in Mainland China.
Ni Bu Ren Shi Xue De Yan Se (You Don't Know the Colour of Snow), 2017, Taipei, Taiwan: Ink Literature Monthly Publishing Co., Ltd. An autobiographical book-length prose.
Mian Ju Yu E Yu (Masks and Crocodile), 2018, Shanghai, China:Yilin Press. A selection of Poems.
Ai Ge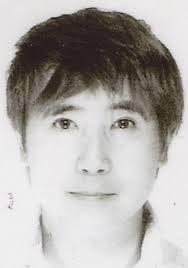 Ai Ge(艾鸽)is the author of eight novels. Until June 4, 1989, he has worked as journalist for the China Youth Daily and editor for TV productions. In 2001, he held the first solo art show in Paris and gained popularity among European audiences. Ai also works as poet. His classic Chinese poetry enjoys big online readership. His works include The Temptation of Freedom (novel), Sounds of Nature (long poem), Activist, Living Soul and so on.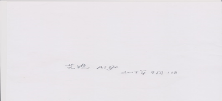 Lijia Zhang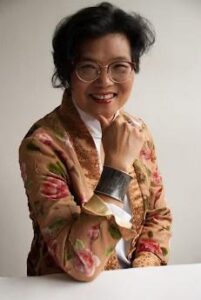 Lijia Zhang (张丽佳)is a factory-worker-turned writer, social commentator and public speaker. One of the few Chinese who write regularly in English for international publications, her articles have appeared in The Guardian, The South China Morning Post, Newsweek and The New York Times. She is the author of the critically acclaimed memoir Socialism Is Great!, about her decade-long experience of working at a rocket factory in Nanjing and her debut novel Lotus, on prostitution in contemporary China, was published by Macmillan and was featured by BBC radio's World Book Club. She is a recipient of the prestigious fellowship on the International Writer's Program at the University of Iowa. Lijia has lectured at many conferences, institutions and universities around the world, including Asia EU Economic Forum, European Institute for Asian Studies, The University of Sydney, Harvard, Columbia, Stanford and Oxford. She is a regular speaker on the BBC, Channel 4, CNN and NPR. She divides her time between London and Beijing.
Wen Hai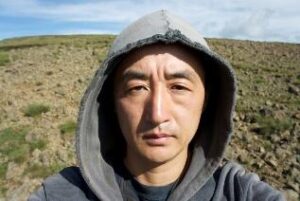 Wen Hai ((闻海) was born October 29, 1971 in Hunan province of China. He moved from his hometown to Beijing in 1995 to attend the study courses of Photography Department at Beijing Film Academy. In 1996 he worked as assistant director of photography of 16mm movie, Paper, produced by Beijing Youth Film Studio and presented as opening movie at Rotterdam International Film Festiva
In 2001, he decided to quit his job to become an independent filmmaker. The same year, he was the producer of Beijing jiaoqu (Suburban District of Beijing, 16mm, fiction). The film attended the New China Film Show in 2002 Los Angeles 40th Anniversary of New Tide of France and it was appraised one of the most important 10 films in the world of 2002 by American Film Reviewer Association;
Since 2002 he started to work to a series of documentaries as  director, cinematographer and editor Junxunying Jishi was screened at the 2003 FIPA France International Video Film Festival, "Creative Documentary" category, at the 2003 Montreal International Film Festival and at 2004 Belgium Brussels Film Festival); Xuanhua de Chentu was awarded the Prix Georges Beauregard at the 2005 Festival International du Documentaire (Marseilles) and screened at the 2004 Amsterdam International Documentary Film Festival, "New Talents" category and at Singapore International Film Festival; Mengyou was awarded the Grand Prize at the 2006 Cinema du Reél Film Festival in Paris and screened at the 2007 Yamagata International Documentary Film Festival as "New Asian Currents" category; he also contributed several segments to Tonghua documentary project, screened at the 12th annual Kassel Documenta in Germany). With a "Gaze of Exile".
2008″WE"
2010  His upcoming documentary "Reconstructing  Faith" "Crust"
Filmografia/Filmography
2001 Beijing jiaoqu (Suburban District of Beijing, 16mm, fiction, as producer; 
2002 Junxunying Jishi (In the Military Training Camp); 
2003 Xuanhua de Chentu (Floating Dust); 
2005 Meng you (Dream Walking);
2007 Tong hua (Fairytale.); 
2008 Wo men (We)
2009 Crust (壳)
2010  xifangqucibuyuan  (Reconstructing Faith)
Wen Hai, filmography and awards:
In the Military Training Camp
(Chinese title: Junxunying Jishi)
Documentary.  Running time: 71 minutes
Director/Photography/editor: Wen hai
Screened at the 2003 FIPA International Film Festival (France), "Creative Documentary" category
Screened at the 2003 Montreal International Film Festival
You You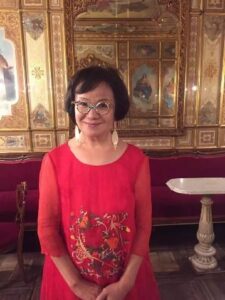 You You (友友)is an accomplished artist, poet and translator living in London. Her works include: Wing of Desire (Novel), River Tide (Novel)
2003 
June: Novelette <Wing of Desire> Published by Hong Kong Literary Collection,
Hong Kong.
2002 
Novel <River Tide> Published by Unitas Publishing Co Ltd in Taiwan Taibei,
Taiwan.
Short story <Gestohlene Tage> Published by Minima sinica, Magazine in Bonn Germeny.
2000
Book of Novelettes and short stories Collections <Blues Substitute>, Published by Workers Publishing House in Beijing, China.
Short story <The function of bathing> Published as INDEX for Free expression in London, UK.
1997 
Essay <Opening the Door to Inner silence> Chinese Literature Facing the World, The 
Olof Palme International Center , Sweden.
1995 
<She Saw Two Moons> Collection of short stories Pulished by Betasman book Club
in China. 
Short story <Es war einmal ein Berg> Pubilshed by Orient Ierungen in Germeny.
Short story <Nebelhaftes, Schattenhaftes> Pubilshed by Minima Sinica in Germeny.
1994 
<Humanscape.Ghost Speak> Selection of prose and essays Published by Central 
Translation Press in Beijing, China.
Zhang Pu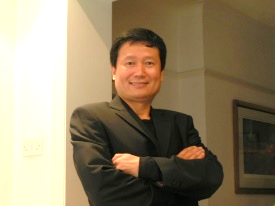 Zhang Pu(張樸) is a writer and translator from Sichuan province, where he worked as a newspaper editor and journalist. He came to the UK in early 1990s and obtained a master's degree in International Development from South Bank University. He now resides in London.
Zhang Pu is the translator of the best-selling book Wild Swans: Three Daughters of China". He has himself published several successful works of fiction, including the novels Quietly, I am Gone, A Tibetan Girl Called Atta and A Big Man's Tears, as well as assorted short stories.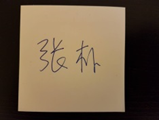 Bei Ling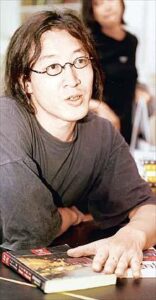 Bei Ling (貝嶺)is an exiled poet, essayist, literary editor and publisher. He received the PEN USA's Freedom to write award in 2000, and is a founder of the Independent Chinese PEN Center (ICPC). His work includes Bei Ling: Selected Poems, Havel: A Simple, Complicated Man, and German translations of literary memoirs Exiled (Ausgewiesenpage, German language edition) and Sacrificing Self and Freedom: Biography of Liu Xiaobo (Der Freiheit Geopfert, German language edition).

Julie O.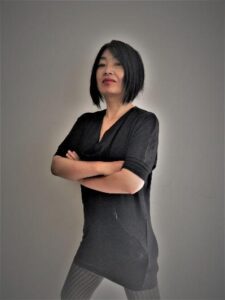 Julie O. (欧阳竹立)is author of fiction and non-fiction and performance artist. 
Julie was born in China. She grew up in the mountains near former French Indo-Chine and travelled intensively to different cities and regions to feel the cultural richness and to appreciate the extraordinary human qualities of her native country. In 1990s she left for London, UK and then for Amsterdam, the Netherlands and Nagasaki, Japan with exchange scholarships. She has climbed the Vesuvius, sat in the sunset of Zanzibar and fed the monkeys in Katmandu. She divides her time between Copenhagen and Amsterdam working as creativity coach/mentor, cross-cultural consultant, (screen)writer, journalist, and namer of clouds. Julie is currently teaching Art & Aesthetics at Saint Joseph University in Macau and working on her new novel. 
Her works include among others: Butterfly (novel), China Noir (novel), The Little Yellow Book (non-fiction), Fucker (Translation), Kleine Johannas (Translation) 

A Zhong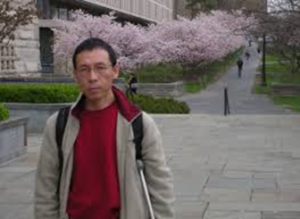 A Zhong(阿钟) the famous poet, formerly known as Li Yunzhong, born in August 1959 in Shanghai. The short poem "Lightning" written in 1980 is the first poem of the present. In 1985, the collection of poems "Rhyme poetry" (mimeographed). In 1988, with Wang Yiliang, Beijing is not special co-edited "Sub-culture is not finalized" (to 1995). In 1990, the collection of poems "Gentle space and its years" (mimeographed). In 2004, converted to Buddhism. In 2006, the poem "Torture the soul" by the Guangzhou Huacheng Publishing House. In 2007, the independent Chinese pen will be the identity of the annual visitors to visit the United States and participate in the United States PEN will host the "Voice of the World" Literature Festival. In 2010, at the Harvard University Writing Center invited to recite the long poem "Dark my Life theme". Author of "The Book"
Xue Di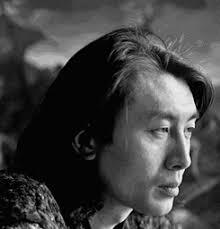 Xue Di (雪迪)was born in Beijing. He is the author of three volumes of collected works and one book of criticism on contemporary Chinese poetry in Chinese. In English translation, he has published four full length books, Across Borders, Another Kind of Tenderness, An Ordinary Day, Heart into Soil, and four chapbooks, Forgive, Cat's Eye in a Splintered Mirror, Circumstances and Flames. His work has appeared in numerous American journals and anthologies and has been translated into several languages. Xue Di is a two-time recipient of the Hellman/Hammett Award, and a recipient of the Lannan Foundation Fellowship.
Jennifer (Zheng) Zeng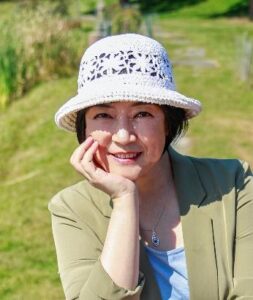 Jennifer (曾諍)was born in China in 1966 and graduated from Peking University in 1991 with a Master of Science degree. She then worked at the Development Research Center of the State Council of the People's Republic of China. In 1997, she was transferred to Tsinghua Unisplendour Investment Consultant Company and worked as a manager of the Securities Investment Department. Since December 1999, she had been arrested four times for practicing Falun Gong and then sent to the Beijing Female Labor Camp. During her imprisonment in the camp, she experienced and witnessed unimaginably inhuman anti-humanity crimes, which made her decide to write a book to expose it all. The Chinese version of her autobiography, Still Water Runs Deep (靜水流深)was published in Taiwan in January 2004, and was reprinted eight times in three months. In March 2005, the English version, Witnessing History: One woman's fight for freedom and Falun Gong was published by Allen & Unwin in Australia. In May 2006, the US edition was published by Soho Press in the US. Jennifer currently hosts the YouTube channel Inconvenient Truths by Jennifer Zeng. 
She is also a founding member of the White Cloud Poetry Society. Jennifer moved to the US in 2011, and later obtained an EB-1 visa for her extraordinary accomplishment. She currently lives in New York State.

Ma Jian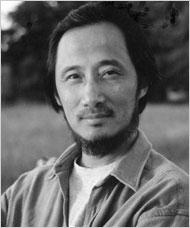 Ma Jian(马建)was born on 18 August 1953 in Qingdao. As a child, he was the pupil of a painter who had been persecuted as a Rightist. After his school education was cut short by the Cultural Revolution, he studied by himself, copying out a Chinese dictionary word by word. At fifteen, he joined a propaganda arts troupe, and was later assigned a job as a watch mender's apprentice. In 1979 he moved to Beijing and became a photojournalist for a magazine published by the All China Federation of Trade Unions. During this time, he joined  underground art groups and held clandestine exhibitions of his paintings in his one-room shack in Nanxiao Lane, which became a meeting point for dissident artists and writers of Beijing. The 1980s saw a series of crackdown on art and literature, 3, Ma was placed under detention and paintings and writings were publicly denounced by the government. Fortunately, just before this event, Ma Jian had moved to Hong Kong and went on to publish two novels. In 1989, Ma Jian returned to Beijing and took part in the democracy protests. Ma Jian is a vocal critic of China's Communist regime. His works explore themes and subjects that are taboo in China. He has continually called for greater freedom of expression and the release of jailed writers and other political prisoners. As a result, his books have been banned in China for the last 25 years, and since the summer of 2011, he has been denied entry into the mainland. 
His works include among others: The Noodle Maker, Beijing Coma, China Dream.
Fish Lu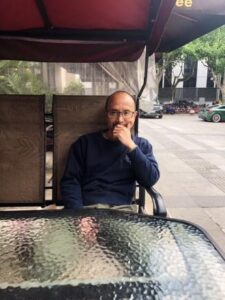 Fish Lu (鲁鱼), poet, writer of experimental texts, indie publisher in China. He has published four poetry/hybrid collections, and part of his works are translated and published in English. "The Thing Is like This" (China /Chinese) and "With Light and Dust" (co-authored with Xi Nan, America /English) are two important works of his to date. In 2014, Fish Lu won the Underground poetry art award (China). The English translation of his ten poems (translated by Xi Nan) was nominated for the 2020 American Pushcart literary prize.
Liou Uie-Liang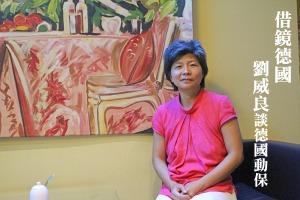 Liou, Uie-Liang , weiblich,  wurde 1967 in Taipei geboren.Sie ist Krankenpflegerin  in der Psychiatrie von Beruf.Sie angagiert für  Menschrecht und Tierschutz.Sie schreibt die  Kritik über Politik und Menschrecht in der Zeitungen in Taiwan .2012-2016 war sie die Vorsetzende von Taiwanverein in Deutschland e. V. 2014 veröfftlichte sie das  Buch über Deutschland auf Chinesisch -Deutschland im Spiegel- Beobachtungen einer Taiwanesin in Deutschland 2017 veröfftlichte sie auf Chinesisch das Buch über Tiergestützt Therapie und Tierschutz von Taiwan.

Wang Ju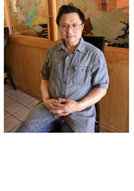 Wang Ju(王巨)Shanxi people, participated in the army, when the police, engaged in news, secretarial, cultural and other work. Born in the era of hunger, hungry, growing in the class struggle, tragic period, work in corruption, crazy plunder of the new era. Because of human nature does not obliterate, the conscience is not destroyed, against tyranny tyranny, disgusted officialdom ugly, do not want to make for the tiger, do not want to coexist, in 1993 from the government sector crown to become individual writers. In 1986, he began to publish literary works. The novels are "Official Workers", "Black Sparrows", "Mountains are Very Far Away", "With the Beast", published in 2000 novel "World of Warcraft Dance", was banned by the relevant departments. The mainland of the Communist Party of China has no freedom at all, and works are often banned. For the pursuit of freedom, freedom from fear, 2007 exile in the United States.
In June 2008, he joined the International PEN Center under the International PEN. After the exile, published a large number of literary works to expose the tyranny of the CCP, short stories have "No Place to Escape", "Paper Bar Daughter", "Quilt", "Nightmare Chase", "The Birth of A Statue" "The Door is Zhang Old Photo", "Flower War", "Blood Card", "Lost Home", "Horror of The Pupil" and so on, the novel has: suffering one of the trilogy "Tears of The Valley" "The Buddha's Birthday", "Looking to Heaven", "Lu Tomb", "Watch in The Castle", "How Is It Not Blood" and so on; and poetry, prose, comment, etc. Other article. The works that are being created are: the trilogy of the second trilogy "Beast" (novel), one of the exiled trilogy "Sunbird" (novel).
Wang Zang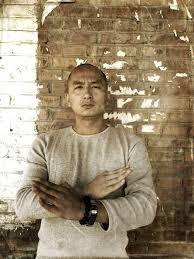 Wang Zang (王藏 ), his real name Wang Yuwen. Chinese mainland free poet, thinker. International PEN will be an independent Chinese writer pen member, member of the China Liberal Cultural Movement. Known as "China's youngest critical poet, pioneer thinker", "the most independent quality of the young poet", "Chinese poetry can not open the characters." Independent quality, free spirit, suffering feelings, sense of responsibility, so that he and the poet after 1980 away from the distance. The main works are " The Little Prince Quotations", "Hometown Black Brick Kiln", "Blood Color Ginseng Flower".
Ye Huo

Ye Huo (野火)In 1987, I graduated from the Department of Humanities in Hunan University. In the same year, I taught at the Department of Japanese Language in Hunan Normal University.
In 1991,I resigned myself from Hunan Normal University and went to Guangdong Province.
In 1994,I was a clerk in Foshan, a city near Guangzhou.
In 2002,I opened a small bookstore  named "A Piece of Book Smell" for living.
In 2006, I was sentenced to 10 days' imprisonment for "incitement to national hatred and undermine national unity" and administrative detention in connection with the publication of the "The Sources of Xinjiang Ethnic Conflicts " written by a publisher in Hong Kong.
In 2007,I joined in ICPC.
In 2013,I was elected the board member in ICPC.
Some of my works and links:
Flower of the Waltz , 1985, Translation, Hunan Publishing House
Management Tips 101 cases, 1991, Translation, Guangxi Publishing House
Fire and Magic Dance City , 1995, Special Report in Financial Times  
Iceberg of the Corners "2001 Documentary novel," Big Reference "
What is the Weak? "2002, Comments, "Big Reference "
 "City Bottom Photos" 2003,News documentary, "Reader's Digest"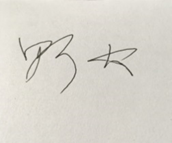 Chen Jiaping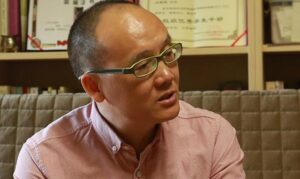 Chen Jiaping (陈家坪)was born in April, 1970 in Chongqing. In 2011, he published the poetry collection Memorial to the Water Margin. He is Editor-in-Chief of the Chinese Academic Online Forum and a member of Chinese PEN. He lives in Beijing. His works include Master And Cemetery, Hanging Water Margin, Foreign Population (documentary), Happy Shiver.

Sheng Xue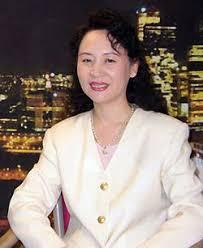 Sheng Xue(盛雪), Shengxue, whose name is Zang Xihong, Chinese Canadian, journalist, writer, poet and current commentator, has won numerous national news and writing awards of mainstream society in Canada. She also served as the main actor in the two Canadian feature films in the English name "Raymonda Sheng". In 1989, Sheng snow into the 1989 democracy movement, is the witness of the Tiananmen Square incident. After going to Canada to study abroad. In 1993, the China Democratic Solidarity Union and the Democratic Front of China jointly set up a June 4 Incident Investigation Committee in Australia, and Chairman Sheng Xue was appointed. In 2005, Shengxue was awarded the annual Canadian Minority journalist award, the only Chinese descendant of the winner. In 2012, Sheng Xue was elected chairman of the eleventh headquarters of the people, in 2016 Shengxue vote was elected vice chairman of the International PEN Peace Committee. Author of poetry "Seek Snow Soul".
Hu Dong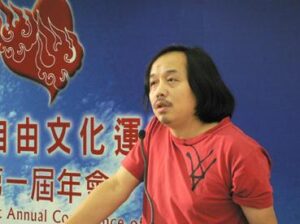 Hu dong(胡冬)Born in Chengdu, Sichuan. One of the initiators of the "Mang Han Doctrine" poetry movement. Author of poetry collection 《I Want to Take a Slow Boat to Paris》.
Hu Dong is one of the most  individual figures in contemporary Chinese writing. His works include poetry, fiction and essays. in his highly inventive,ironic and meditative works which cover a wide and unpredictable range of tones, he combines primitive recollection of historical and mythological visionary in his explorations of universal themes—"its fabled blades lead us to your seedy ocean,  rolling poly-prism"–from《your daughter》
Hu Dong was born in Sichuan, where he was amongst  the earliest members of the modern poetry movement after the cultural revolution. Throughout  he years he was published underground and has established a distinguished voice of his own which reveals unspeakable  darkness with the mystery of language-"the guide dog is proceeding silently"–from《blind stick》
Since the 90s he has been resident in London in exile.
Zhu Xueyuan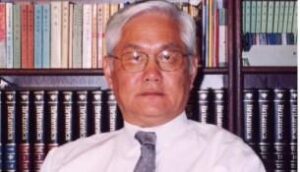 Zhu Xueyuan(朱学渊),  travelling scholar, based in the United States. PhD physics. 
Zhu has published a series of articles in China, Taiwan, the United States, South Korea, Hungary on language and history. He is the author of The Origin of the Chinese People in the North, Qin Shi Huang is the Mongolian God among others.
Zeng Jianyuan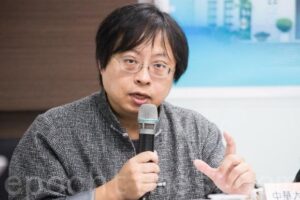 Zeng Jianyuan,(曾建元) born in Taipei, Taiwan. He studied law. He is currently Associate Professor of the Department of Administration of the Chinese University of China, Associate Professor of the National Development Institute of the National Taiwan University and Associate Professor and Deputy Director of the Hakka Research Center. He is the author of Taiwan and East Asia and Democratic Movement in Taiwan.
Long Qing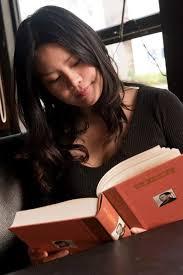 Long Qing,(龙青) pen name twilight fish. AB Gemini, addicted, occasional text in newspapers and magazines. Won the first prize of the 2009 Press Bureau. Former tendency to literary editor. Author of poetry "Snow Raging".
Feng Chi
Feng Chi, freelance poet, writer, publisher based in Beijing. Author of Poppy Cat Song, Half Wall and Feel.
Cai Qing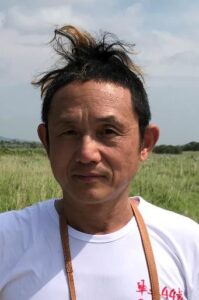 Cai Qing(蔡青)is an artist, curator and art critic. He is active in the field of contemporary art and performance art. He is also engaged in art education and was a professor at the School of Art of the Nanyang Technological University in Singapore. His works include Performance Art and Spiritual Healing, Performance Art Scene, Experimental Art Overseas and Cai Qing's 2015 Art Yearbook.
Liang Muxian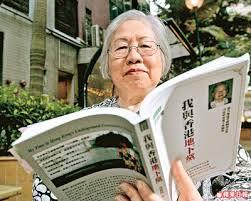 Liang Muxian(梁幕娴), born in Hongkong and immigrated to Canada in 1974. He is the author of I And Hong Kong Underground Communist Party.
Wu wei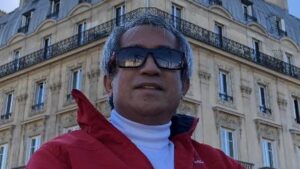 Wu wei(无为), had been living with his grandparents in Hong Kong until he was eight years old.  Because the family in Hong Kong was one of the three founders of the "Furama Revolving Restaurant" in the Central district of Hong Kong. Wuwei had been living in a wealthy environment and had witnessed all the dribs and drabs of the wealthy lives of those who were rich in Hong Kong's Mid-Levels and Repulse Bay districts.   
In 1966, Wuwei's family in Hong Kong followed his parents' unreasonable request and sent Wuwei to go to China to study against his will.  Because the "Cultural Revolution" had explosively started in China during the same year, Wuwei was unable to return back to Hong Kong in time during the summer break, and had since been "forced" to "revert" and to reside in China with his parents and the siblings whom he had never knew.  
In 1983, after many hardships, Wuwei had finally returned to Hong Kong, and in June, 1989, Wuwei participated in numerous protests for supporting the students' democratic movement in China's Tiananmen Square.  And in the same month after the Tiananmen Square's massacre, Wuwei had come to the U.S. to study and to work as a manager in many companies in the S.F. Bay Area.  Wuwei had graduated in San Jose State University with a degree in Finance.  He had since then been writing numerous novels, poems, and short stories as one of his main interests.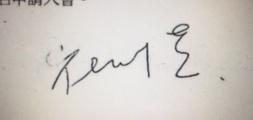 Zhang Hua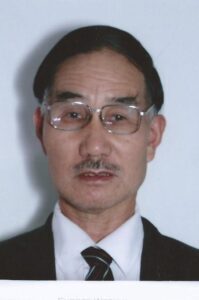 Zhang Hua(张化) is my pen name,I chose it to commemorate my foster family. My official surname is Xu. I have been a prisoner in Chixian County, and was born the Republic of China, a descendant of the Xu Guo and the Chu. I have worked as a farmer, as a technician, and then threw myself into the "sea of business" to open a bookstore. graduated from from the Green Forest University .  In 1989, my collection of poems "New Moon. Strait. Snow" was published  in Mainland China.  In 1992,  my collection of poems "New Moon China" was immediately banned.In1994, my  published "Forty Poems of Love and a Desperate Song-A Collection of English Translations and Criticisms of Zhang Hua's Poems" in Mainland China. In 1989, my of poem  "New Moon China"  after a selection which took place in China and abroad which had the luck to win the  "Moon is our bright Hometown " of Contest award. In 2018, my published a collection of poems "Heaven. Home country. "Wanderer" (with music recitation DVD included) came out in Taipei, China.  In addition, there are historical papers, essays, poems, interviews, etc. with in-depth thoughts, mostly scattered in overseas magazines and newspapers.
     On the blood-stained begonia leaves, on the barren sloping soil of poetry, history, and philosophy, I am a crushed "thinking reed" (France.Pascal)  from mainland China. Intermittently, there is always a very faint whining sound of sorrow for the country, sadness and compassion. During the Russian "October Revolution, " Siberia was blowing a cruel and cruel wind, and snow fell on the land of China, and the snow fell on the entire mainland of China. The snow fell silent… Silent, sound! — It is a complete and true record and performance of contemporary China—our generations and generations—through hell, through purgatory, through (1984) of  lies and violencethe of  communist utopia historical testimony and realistic portrait  of the ; And it is also  "Red dust world"  Personl  Comedy ideals  and  traged  fate soul lament.  
Huang Xiang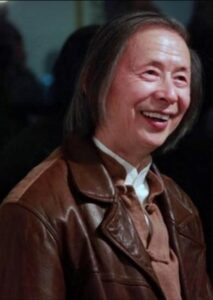 Huang Xiang(黄翔), born in Guidong, Hunan Province on December 26, 1941. Huang Xiang began his publishing career in 1958 when his poems were selected in a nationwide contest. He was admitted to the Chinese Writers Association and became its youngest member at the age of 17. However, he was expelled from this organization for his urge to explore more ideas. From 1959 to 1995, he was imprisoned six times during a course of 12 years for his determined pursuit of freedom of expression and human rights advocacy. Huang Xiang is a pioneer of the Human Rights movement in China and was the first to post  poems on the Democracy wall in Beijing in 1978. An Open Letter to President Carter written by him brought worldwide attention to the Human Rights movement in China. Huang Xiang is considered one of the earliest and most productive poets and writers in "underground literature" movement. His writings cover a wide range, including poetry, reviews, philosophy, prose, political commentary and autobiography. In 2011, Huang Xiang's Memoir Poet On Fire Inside Communist China(Trnslated by Lisu Zavidny / William Rock )is being published by Century Mountain Press, USA
In 2009-present, Huang Xiang has created more than 300 Poetry-Calligraphy-Painting art works, entitled Oriental solo ─ Sky and Earth Made of Lava and Flames ─ Big Poetry of Cosmic Body.
2010,September 9 – October 14th ,"Century Mountain: Expanding Borders, Exploring Humanity" an exhibition of collaborative paintings by Huang Xiang and William Rock was showed at Robert Morris University, Media Arts Gallery Pittsburgh.
2012, January-February, The Century Mountain Project was exhibited at the ASA College of New York with the theme "Art Connected to Humanity: A Visual Dialogue Across East and West". At the same time, the seminar "Contemporary Art: East and West" was held.
In 2014, Huang Xiang's Poetic prose Philosophy THE THUNDER OF DEEP THOUGHT (Translated by Teresa Zimmerman-Liu)is being published by Sampsonia Press, USA.
September to October 2020, during the COVID-19 epidemic, the sixth volume of "The Great Poem of the East" was written, "Living Alone in the Concrete Jungle—Great New York, Spirit Ink Rhyme"